PAUL "SPANK" HEWITT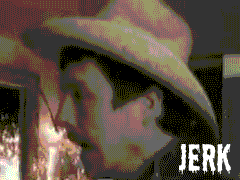 Everybody knows Paul Hewitt. His '70s novelty hit, "High on Grass" sent him to the heights of fame. His many drug arrests brought him crashing down again. But now he's back, and better than ever. With his country charm and boyish good looks, Paul "Spank" Hewitt is now one of the most sought-after solo-masturbationists in erotic video.
Paul's fame continues to grow as spokesman for Penix® Penis-Hardening Penis Ointment, our main sponsor.
Take a sneak peak at "Spank On the Road Again".
RAMEN DAVOK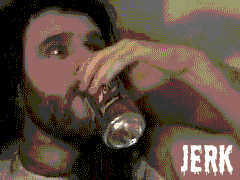 Ramen Davok is one of only two bearded trannies on the solo-jerk video scene. Ramen's aggressive, often violent style has made it a superstar in its native Norway (TRIVIA: Born in Lillehammer, Ramen moved to Brampton, Ontario at age seven and continues to live there).
In addition to appearnces in Faces of Jerk Vol. 1-5, Ramen Davok is also a featured tranny on Tranny-Saurus, the web's hottest all-tranny site.
Preview: "Faces of Jerk Vol. 6: So Much Jerk"

"PLAY ACTION" LONNIE FONTAINE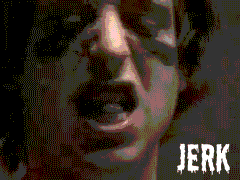 "Play Action" Lonnie Fontaine is a former QB for Louisiana Tech. Famous for his vulgar trash talk and his 38 point come-from-behind victory in his only career start, "Play Action" tested positive for cocaine, heroin, and many other banned substances.
Following this public disgrace, he was cast as a drug-dealer in the film, "Party on Party Beach" (1990). This would be his last time in front of the camera until solo-masturbation video director Dick N. Cox cast him in the epic:
"Guys Who Talk Shit to Their Dicks 4" Preview!